Members and friends of the Suva Marathon Club (SMC) ran the streets of Pacific Harbour for the first time on Saturday 4 December.
More than 150 runners turned up, from athletic clubs, groups of friends and families, corporates and community groups. All runners were encouraged to wear orange in support of the 16 days of activism campaign to end gender-based violence.
Race Director, Marita Manley said: "after COVID-19 put a stop to running events over the past six months, we're thrilled to be back organising Suva Marathon races. The event saw new and experienced runners and friends take to the beautiful streets of Pacific Harbour, as we celebrate and promote fun, healthy and active lifestyles in Fiji."
Annie Crookes, winner of the women's half marathon category, said: "It was hard work, really hard work, but you know it's always worth it when you get to the end."
18-year-old Danny Douglas, who won the men's 10km race said that he hopes to be part of the Fiji Team. "I've made myself proud and my family back at home. This wasn't just a goal for me – it is also for everyone who wants to run, keep trying and do your best."
While not an official event in 2021, veteran Fiji runners Ilaitia Nainoca and Anne Cowley completed four laps of the course to finish a full marathon. Anne Cowley, who has been running in the Suva Marathon since 2014, said: "It was really, really long doing 42 km but the course was absolutely stunning and made me wonder why we don't come and do more runs in Pacific Harbour. The support was awesome from all the volunteers and I can't believe everyone just stayed out here."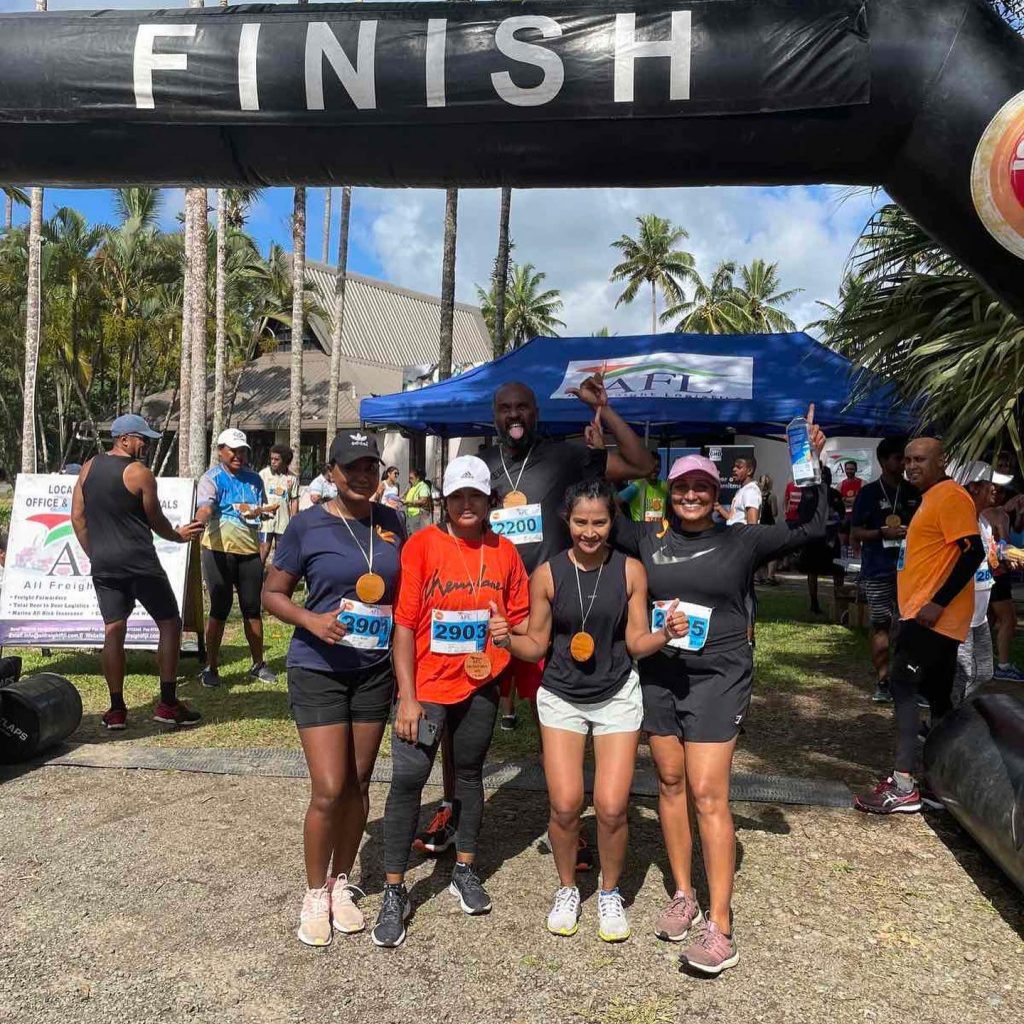 The 2021 Pacific Harbour Half and 10km event was generously supported by event sponsors Allfreight Logistics (AFL), Vodafone, Munro Leys, EY and GHD and partners Fiji Water, The Establishment, Mana Coffee, Volunteer First Responders, Medical Services Pacific, The Festivals Company, media and by the local Pacific Harbour community including the Police and Fire Service.
Tourism Fiji's CEO, Brent Hill, participated in the event with his wife. "It's so wonderful to have events happening again in Fiji. At Tourism Fiji, we support tourism opportunities large and small and the Pacific Harbour 10km is a great example of a well-run event that will play a role in tourism," he said.
SMC's mission is to act as a focal point for long distancing running and to organise world-class running events in Suva and elsewhere in Fiji to encourage healthier lifestyles. The Club encourages new and experienced runners alike and supports runners to achieve their fitness and personal goals.